EnvoPAP is a sustainable materials company. Instead of wood-fibre and fuel-based plastics, they innovate by using reclaimed agricultural waste as the raw material to make a wide variety of printing and packaging products in a carbon-neutral process.
They needed a new site as a selling tool for their products. This site clearly explains the company mission and product offer. The site is highly integrated with their CRM to improve the productivity of the sales team.
One of the main goals of the new site was to be a catalogue of the companies products. Products are separated in a handful of pages by categories. Users can easily understand the product portfolio.
Another very important objective was to generate leads. The site has CTAs and forms very well positioned to engage with the users and capture the leads within the client's CRM.
The client wanted to communicate their values and mission to the audience. They truly believe in them and this drive all their goals.
Few pages and sections were created with this specific goal.
Animations were added to catch the attention of the user on some specific messages.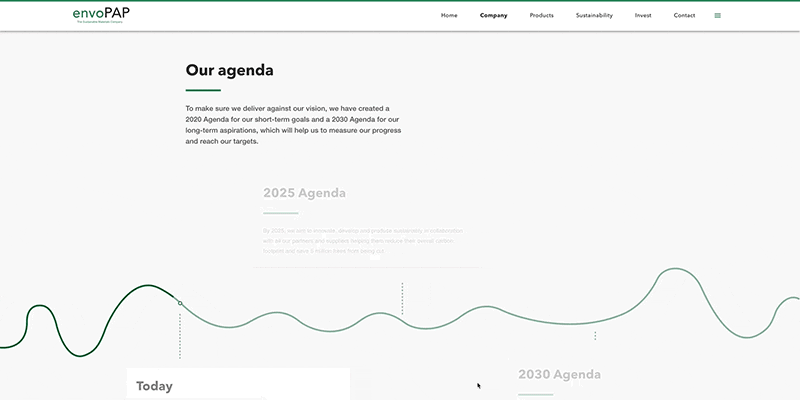 Te site also features a blog where the client can publish content about new products and user cases.
Despite the site of the site it is very easy to explore thanks to the different navigation aids.
All the content on the site can easily be customized by the client. Text, logos, colors, etc. all can be changed from the CMS.
The site is built using a JAMStack, a modern web framework focused on speed, scalability, and security.
TECHNICAL DETAILS
Framework: GatsbyJS + React
CMS: Prismic
Other content sources: Medium.com, Bamboo HR.